Latest Posts
February 17, 2019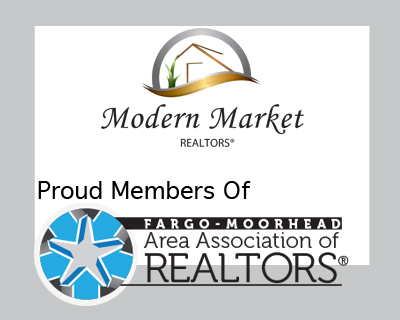 Modern Market Realtors are proud members of the Fargo-Moorhead Area Association-Realtors, 42nd Street South, Fargo, ND, USA. We have members since 2010 and love serving the Fargo Real Estate community. Modern Market Realtors are true professionals that really care about every real estate transaction. If your looking to sell a home or just wanna buy a home let us guide you thru the whole experience step by step. Check out our 5 Star reviews on goggle business and hear what past clients have to say about their real estate experience with us. Real estate is our life. Thanks for taking time to read and feel free to call our office and get started today with finding that new home.
Read More Real Estate
April 7, 2017
If you are selling or thinking about selling a home for over 300,000 expect it to take awhile in Fargo Moorhead. One of the reasons is the amount of new construction being built in the FM area. A few years ago the home builders in Fargo Moorhead were playing catch up from the 2008 mess. Post 2008 we saw a lot of home builders either quit or find other ways to make a living. Now in 2017 with the large amount of new home building in the area and all the options new home buyers have in the market, its slowed down some of the existing home sales. Existing homes do have some benefits that bargain buyers should keep in mind. The biggest benefit is savings. Lets start with specials, all new homes here come with a hefty $20,000 to $100,000 in specials that must be paid by the buyers of those homes. The cost of the specials really varies from neighborhood to neighborhood. Most existing homes have very few or no specials. The 2nd advantage to buying existing over new construction is yard & landscaping. That might not sound like a huge benefit, but when you start adding this up, its a large chunk of change. Most new construction properties come with a yard that has "rough grade" which means thousands of dollars to add final grade, seed or sod not to mention any landscaping desired. Another benefit is appliances, most existing homes come with all appliances, most new construction homes do not. And the other expense that is another "add-on" with new construction is flooring and lighting. Most builders will give an allowance for these items but very few buyers can get the finishes within those allowances, once you shop for your lighting and your flooring, there is usually a hefty "upgrade" amount that is added to your home price. So, keep all these things in mind as you're shopping for a home. Other items that are additional expenses that can really add up later are decks, fences, sheds, sprinkler systems, trees, shrubs, bushes and numerous other options that may or may not already be in existing homes in your price range.
One tip for shopping pricing of new or existing homes is to always add the unpaid specials balance to the price of the home to know the "true total price". For instance, if a new construction home is priced at $300,000 and has $45,000 in specials, the actual price of the home when you're comparing is $345,000. If an existing home is priced at $340,000 and has $5,000 in specials then the actual price is $345,000. Once you've determined the actual cost of the home including specials, you will want to compare homes priced at approx $20-30,000 less if its new construction to make room for all the add ons (more or less depending on your desires and quality of add ons). So, in this example, you would compare that $345,000 existing home to a $325,000 new construction home (assuming specials are included in that price).
In a nutshell: If you find a new construction home that you really like and its priced at $350,000 and has $40,000 in specials, you will want to compare that home to existing homes priced around $420,000 or more to be comparing apples to apples.
Hope this helps you make an informed decision when comparing new construction to existing homes!
Read More Real Estate
March 25, 2017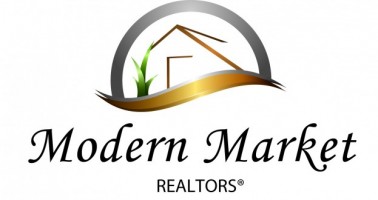 As a buyer, you don't pay any Realtor fees, at Modern Market Realtors our professional services to you are 100% FREE! Get the inside scoop on the NEW "gotcha fees" being charged to buyers and sellers all over the FM Area - when they least expect it! Look out for...
Read More Real Estate