Modern Market Realtors NO Administration Fees or Hidden Fees!
---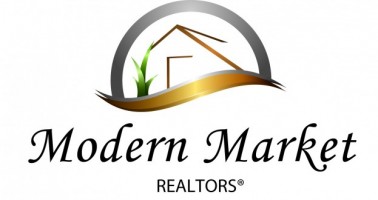 As a buyer, you don't pay any Realtor fees, at Modern Market Realtors our professional services to you are 100% FREE!
Not only are our professional services FREE to buyers but you will never find any surprise, last minute "gotcha" fees similar to the ones that are being charged to buyers and sellers all over the Fargo Moorhead area.
They are calling these new fees - "administrative fees". (We call it "paperwork"! And its not new... we've always had paperwork, there's no need for an additional fee to charge for it.
They will explain to you why they have these fees, for example, some may say: "We have a "team" of so many Realtors/Assistants/Secretaries/janitors/Executive Pizza Ordering Clerks... (ok maybe they wont say ALL of that, but you get the picture), with all these extra people helping you, you are being taken care of all over the place, you're gonna get the best deal with everyone working hard for you." - how that can be interpreted is... There's a bunch of people at our office that have no clue who you are or what your situation is but they'll answer the phone and try to help you and if they cant, they'll take a message and someone who does know you will hopefully get back to you at some point... More people, more confusion, not something that you should be paying high fees for, you should probably be steering clear of.
Another one we've heard... "We spend so much money on marketing that we are able to sell homes so much better/faster/etc" - how that can be interpreted is... We spend a ton of money on "marketing" ourselves to grow our business, we dont actually market your specific home with our thousands of dollars we are making off of "additional fees". I dont think I need to tell you which one of those statements is true.
There are many more "explanations" for the greedy fee, but frankly, this new method of doing business is not something we agree with, we think its completely unfair and we feel it necessary to get the word out to as many buyers and sellers as possible so that we can save as many people as we can from getting stuck when its too late. Buyers tend to find out about these fees when they're sitting down to write an offer on a house, at that point, most will just agree to pay it because they have no choice, they're at the point in the process where its difficult to walk away and find a different Realtor at that stage of the game (although they absolutely could refuse and another Realtor would help them write the offer immediately, guaranteed!). In a lot of cases, buyers simply dont realize its NOT something that EVERY Realtor charges, so its an unfair advantage to the Realtor.
You can consider this your "heads up" on the extra fees... (they're not small fees either). If you're buying and selling a house, you will most likely get dinged TWICE and we guarantee, that will STING!
At Modern Market Realtors, we are honest, fair and down to earth. We could easily jump on board and charge these fees ourselves, but we dont work that way. We are a husband and wife team that work closely together with every one of our clients. We love what we do and we guarantee you will NEVER have to worry about administrative or hidden fees from us! In our case you get 2 experienced Realtors who work directly for/with you, for absolutely no extra cost, and we have a lot of years of selling Real Estate under our belt! As a buyer your Realtor cost is 100% FREE and we make sure to keep it that way!
Click here to read about our Client-First Philosophy

701.491.2000 / 701.205.5517 (call or text)
shannon@modernmarketrealtors.com
jim@modernmarketrealtors.com